GROUNDBREAKING IDEAS
FOR
REAL ESTATE INDUSTRY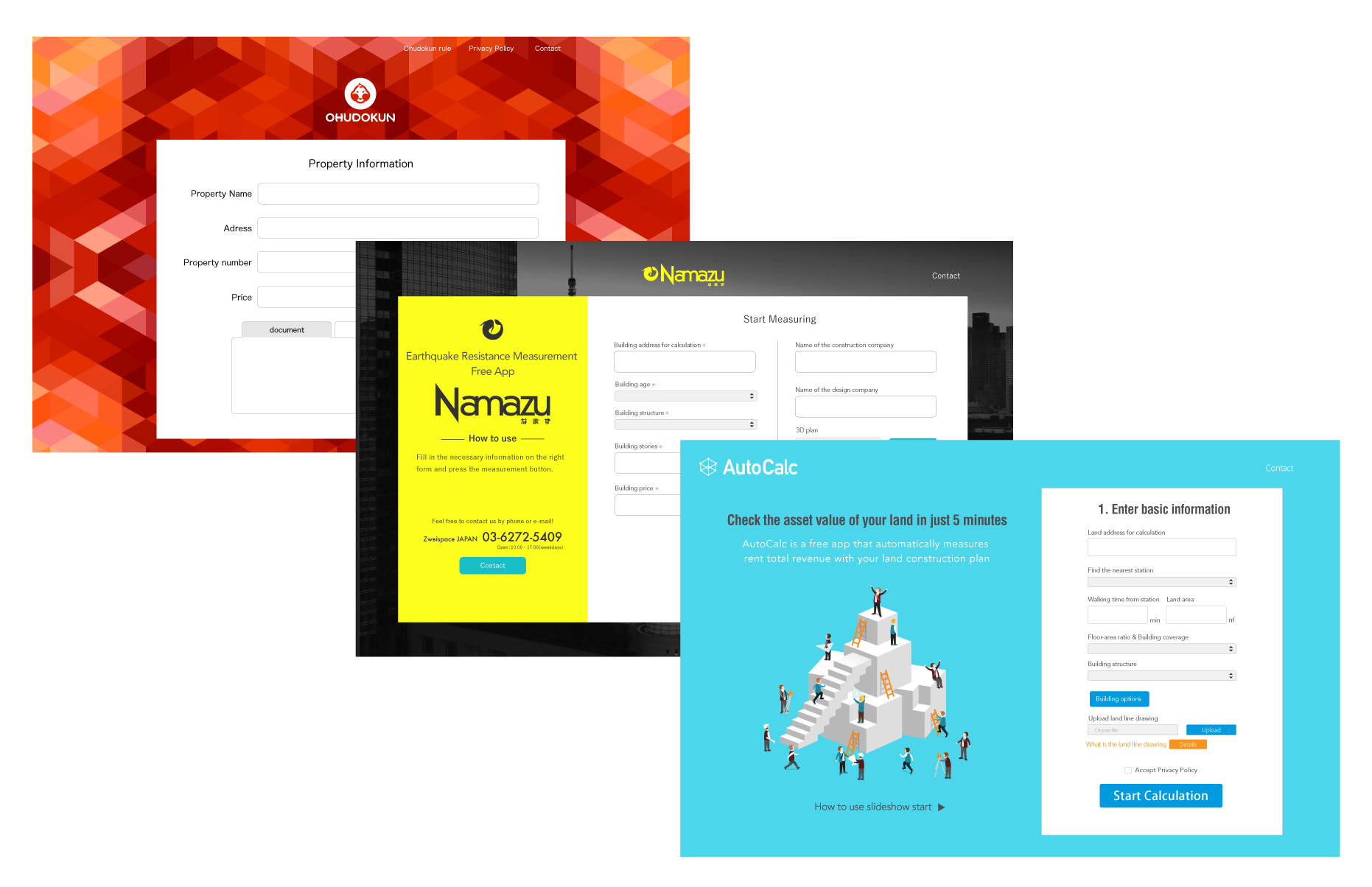 Leading real estate industry with cutting-edge robotics, AI driven technology.
Zweispace is helping real estate industry with the power of technology and  to improve the customers beyond.
We develop real estate applications, include in Robot Architect  AutoCalc and Earthquake Resistant Measurement Application Namazu, and patented blockchain applications in real estate industry. In 2019, we are awarded Top PropTech Company in APAC region, also awarded Smart Contract patens, Robot Architect AI and IoT patents, including earthquake solution technologies. We developed inheritance smart contract with our Smarter Contract platform, and started to provide solutions in construction and financial industry as well. Zweispace will keep providing industry standard solutions in blockchain and AI industry, with our ability to invent and build to fit.
Tokyo, Japan, and Melbourne, Australia February 28th, 2020.  Zweispace and Linance have agreed to collaborate in the development of value oriented token marketplace, using Zweispace's tokenization platform and BitcoinSV blockchain for the next generation exchange Linance is launching, starting from Australia. Zweispace, a blockchain powered X-Tech company, located in Tokyo, Silicon Valley, and Singapore, holding multiple patents around blockchain, started to tokenize the industry specific app utility, starting from real estate and legal profession, now expands to other domains with…
Zweispace starts to offer industry utility tokens on Bitcoin (BSV), and utility token exchange platform, starting from real estate and legal token for inheritance contract. Zweispace, a blockchain powered PropTech company, located in Tokyo, Silicon Valley, and Singapore, holds multiple patents around blockchain, started to tokenize the industry specific app utility, starting from real estate and legal professions for inheritance contract. The tokens are on BitcoinSV blockchain. Zweispace started selling Zweicoin a real estate industry utility token in Japan, the…
The CoinGeek Conference comes to Asia for the second time, October 1-2, 2019 at the Le Meridien in Seoul, South Korea. Professionals from leading blockchain and cryptocurrency start-ups, global enterprises, crypto mining, investors, and other brands are coming to learn about exciting developments for Bitcoin SV, as well as the benefits of massive on-chain scaling for miners, application developers, and enterprises. We welcome everyone interested in learning about Bitcoin SV and the Satoshi Vision, even if you also support…
aspiration to excel


Zweispace Recruit