GROUNDBREAKING IDEAS
FOR
REAL ESTATE INDUSTRY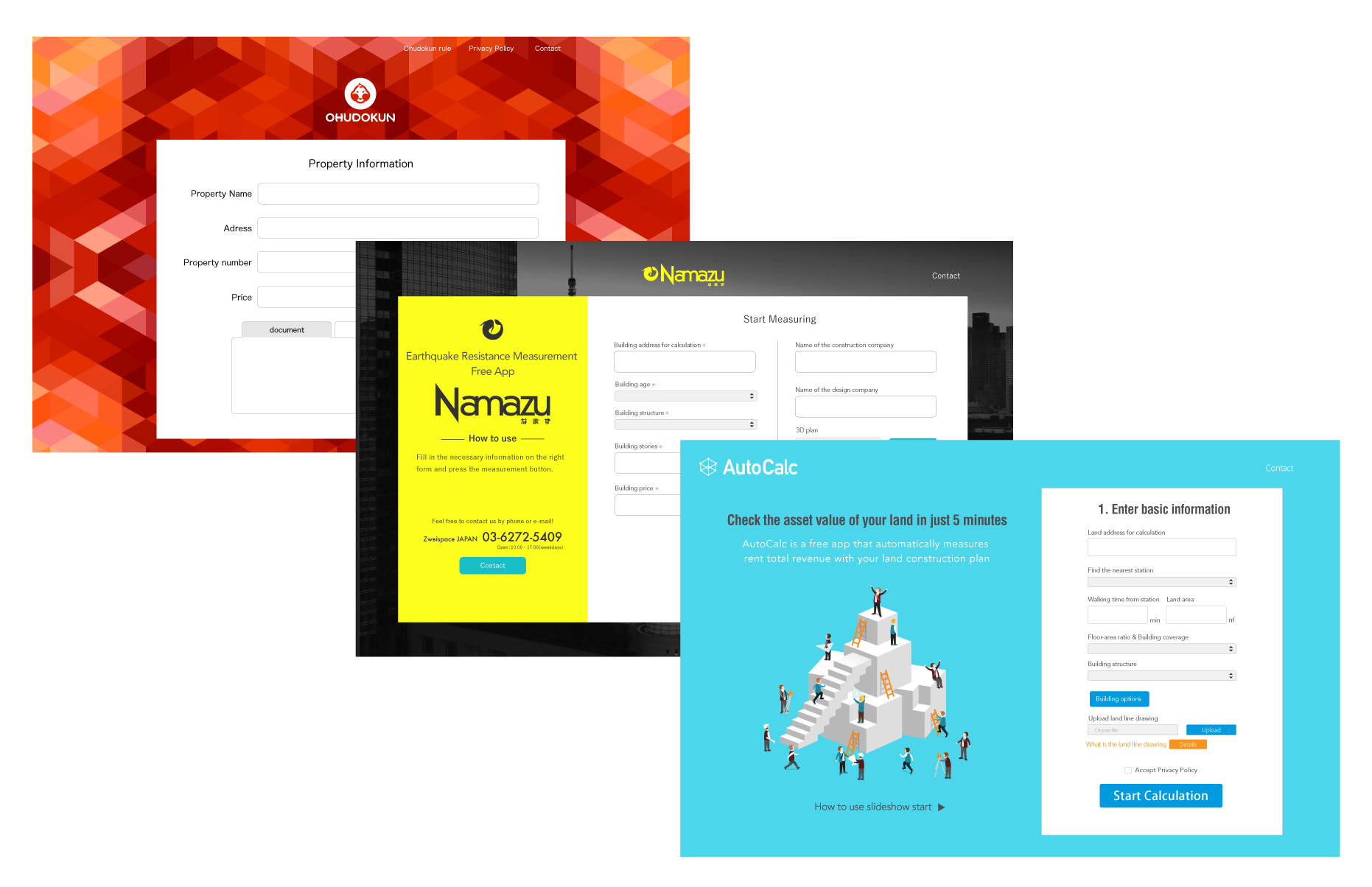 Leading real estate industry with cutting-edge robotics, AI driven technology.
Zweispace is helping real estate industry with the power of technology and  to improve the customers beyond.
We develop real estate applications, include in Robot Architect  AutoCalc and Earthquake Resistant Measurement Application Namazu, and patented blockchain applications in real estate industry. In 2019, we are awarded Top PropTech Company in APAC region, also awarded Smart Contract patens, Robot Architect AI and IoT patents, including earthquake solution technologies. We developed inheritance smart contract with our Smarter Contract platform, and started to provide solutions in construction and financial industry as well. With the best performing Zweichain and it's ecosystem, and with our ability to invent and build to fit, Zweispace will keep providing industry standard solutions in global blockchain and AI industry.
No way, Ai generative real estate! ! connecting Tokyo apartments and digital twin metaverse Sales of AI generative real estate NFT starteded, connecting Tokyo studio apartments and digital twin metaverses. Autocalc, a robot architect that builds apartments 30,000 times faster than human architects, and NAMAZU, an AI seismic diagnosis app, are also active. The real estate NFT (ZWEINOTE) comes with a digital twin Metaverse apartment and land in an actual physical space. After completion, we will also provide a real…
Zweispace started a NFT minting and sales business, specialized in real estate, using patented real estate blockchain or Zweichain. Virtual coworking space and accelerator, and apparel shops with fitting rooms before purchasing with crypto. In its dual property rental operation, realtor partners will play traditional realtor for physical property, and ZWEISPACE will play metaverse realtor operation, using blockchain, smartcontract, AI, 3D or metaverse. To avoid the inherent rights and IP issues of NFTs, Zweispace manages digital creatives in its…
ZWEINOTE-TokyoPresi series. 109 million dollars. Purchased owner of the NFT, will be invited to real estate blockchain and metaverse projects. Part of the income will go to charity project for restaurant and artist. NFT name : TokyoPresi #1 ( Commercial Real Estate ) NFT price : 109 million USD equivalent. package include Registration to real estate blockchain NFT freehold real estate registered and certified by Japanese government Invitation to Zweispace patented and awarded app and projects   Invitation to Global…
Beyond aspiration to excel


Zweispace Recruit
Zweispace attracts the true elite from around the globe, to invent and create solutions to humanity's most difficult problems. We identify the root cause of problems, quickly learn the latest skills, apply our self invented technologies,  build solutions to our civilization, for our contemporaries and for the future generations. We are looking forward to meeting our pier contributors with high ideals and goals as, in Metaverse.