GROUNDBREAKING IDEAS
FOR
REAL ESTATE INDUSTRY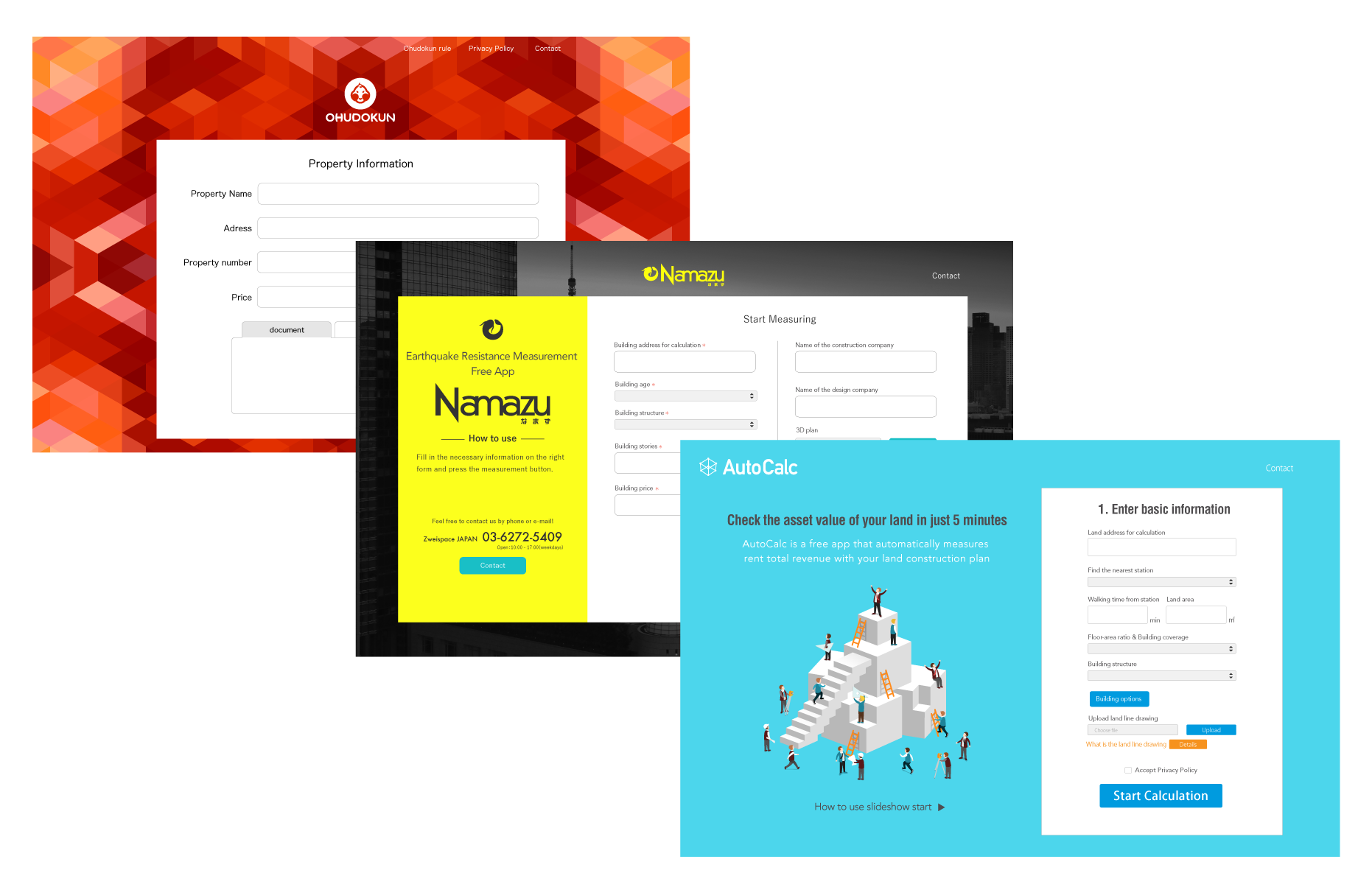 We lead the real estate industry to the next stage with cutting-edge robotics, AI driven technology! From Japan to the world.
Zweispace is working to raise the real estate industry richly with the power of technology and further to improve the lives of general consumers.
In 2017, We have developed some brilliant real estate applications, include in Robot Building Planner 
AutoCalc and Earthquake Resistant Measurement Application Namazu.
Real Estate Tech Firm Zweispace Japan Starts Registering Property Sales on the Blockchain
To acquire the ability to evolute


Zweispace Recruit